Today I'm sharing my attempts of painting two pin-up girls. One originally drawn by Peter Driben and she was on the cover of Beauty Parade magazine in September 1954. Second one originally drawn by Gil Elvgren. The drawing called: "Surprising Catch", which reflected the first sun light beams in 1952. With these two, I was about to find out if I still remember what it is like to take a brush in my hands, and do some painting with acrylic colors. Did not pracice that for like past 10 years.
But take a look, the "Beauty Parade – September 1954" was the first I painted. It was sort of the easier one, from the two (in terms of I did not have to use so much colors).
The second one is the "Surprising Catch" and it required more colors to use.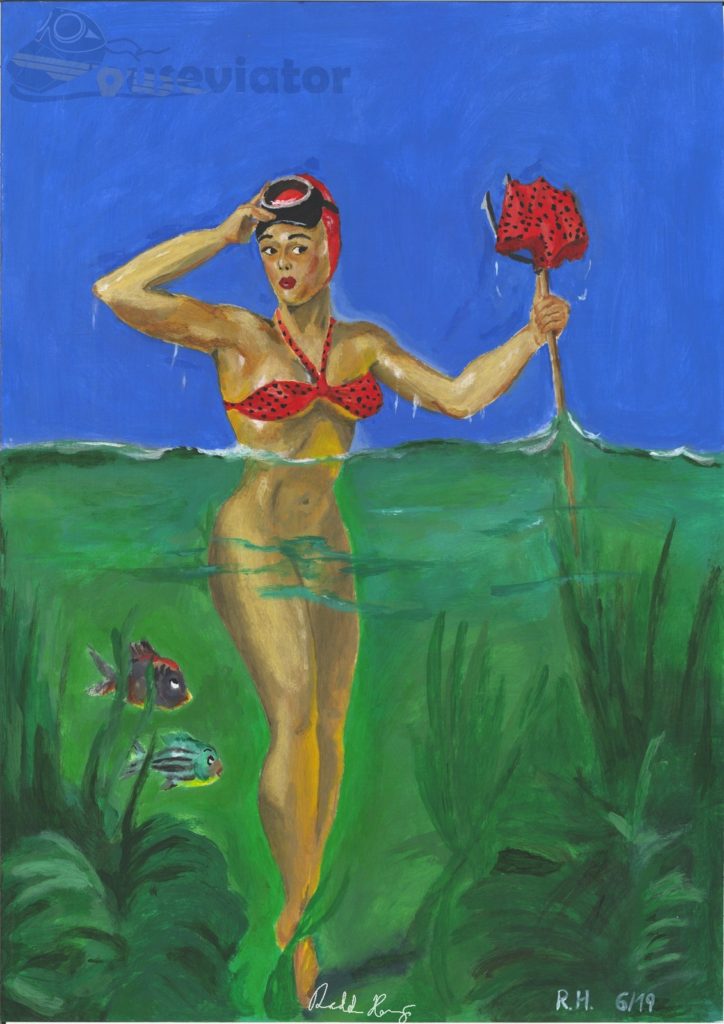 I did not want to show the "original and painting" images this time… as they make it obvious how far it is to get close to the "kings", but since I made it kind of a tradition of my drawing posts…below they are: